The Jury of the INTERNATIONAL PANORAMA Competition of 12th Bif&st, president Roberto Faenza with Martina Apostolova, Klaus Eder, Vinicio Marchioni, Katja Riemann, has conferred the following awards:
Bif&st International Award for Best Film Director to
VI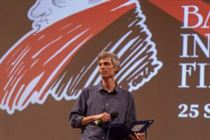 NCENT LE PORT
for the French film BRUNO REIDAL
For the stylistic rigor, simplicity and directorial maturity that entrusts the means of cinema to enter deeply in the psychology  of a murderer.
Bif&st International Award for Best Lead Actress to
CHARLOTTE RAMPLING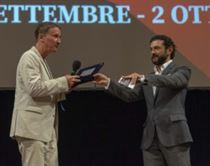 for the New Zealand film  JUNIPER by Matthew Saville
With this award the jury would like to celebrate a queen of cinema and of the European art of acting. Charlotte Rampling in Juniper performs masterfully in the role of a woman who, while facing her mortality, deeply loves life.
Bif&st International Award for Best Lead Actor to
TIMOTHY SPALL
for the British film THE LAST BUS by Gillies MacKinnon
The jury is honored to award Timothy Spall for his moving performance in the Last Bus, where the flawless portrait of a dying man becomes a true celebration of LIFE.
Special Mention to the film director Nine Antico
for the French film  PLAYLIST
The life of a young woman in nowadays Paris is narrated in an unconventional way, full of irony and simpathy for its characters.